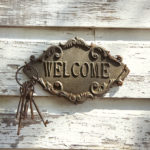 Welcome to the website for the Cooper Moon series of books. This is the spot for the latest news on all of the books in the series. I love this series, and I think a lot of you will too. As a reader, I am always interested in the story behind my favorite novels. With this in mind, I thought it might be fun to create a website and give my readers a "sneak peek" into the process of writing a series of books. On the Blog page you will find the latest information on the books as they are published, and also inside information about the books while they are being written.
From time to time I will also be asking for your input. Whenever I can, I would love to include my readers in the creative process. Writing, by necessity, is a solitary profession. But there are times when I would love to have your input. I look forward to this exchange of thoughts and ideas.
As usual, thank you so much for your continued support and encouragement. I have the best readers in the world!